(Forbidden City)
Hello friends! I am in full swing of my Asia tour right now. I am writing you all from Ho Chi Minh (Saigon), Vietnam. I meant to get this email blast out when I first arrived in China but communism has the internet on lock out there so I couldn't log on and connect. So let me fill you in on what all has went down thus far... and what other adventures I have remaining on the this excursion.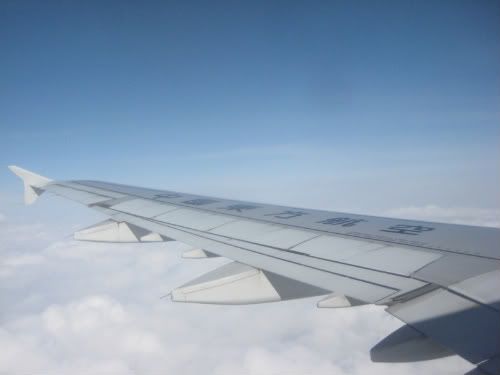 After twenty hours of travel time I reached Beijing and had a few hours to kill before hopping on another quick flight to Qingdao. I landed and was picked up by a couple of Chinese fellas who couldnt speak a lick of english. They Had a sign that said "DJ JAYCEEOH" So I figured these must be the guys to roll with. We get in the car and drive for about 30mins through unpaved roads with motor bikes and cars zig zagging between eachother. Pretty hectic but hey, welcome to Asia! When I asked where we were headed neither of the guys knew what I was saying. He put in his translator on his phone. "We take u to bar", Which I figured to mean the place where I was DJing that evening. Once we arrived I met the manager who could speak enough english for me to understand what was going on. We did a quick sound check, ate dinner in what he said was a Hong Kong style meal. I got a little rest time before having to go DJ.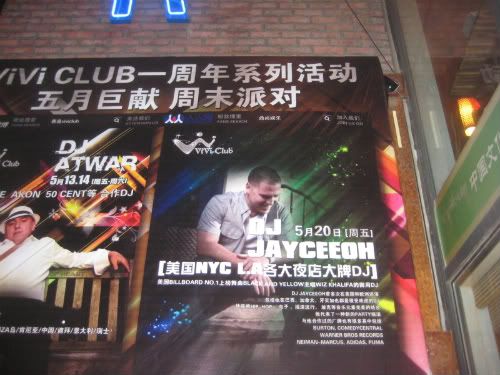 The next morning I flew back to Beijing for my main gig in China at MIX. I arrived and was met by the homie J-Cue who was my main contact for my China gigs... MIX was awesome! Full on club vibe, big room, I got pretty icey to say the least. I have some great footage of that night. No great pics... But I will have it in the tour video recap once I wrap everything up. Check out the poster below from that night below....

I had an off day in Beijing before my flight to Vietnam. J-Cue took me to see some sights. We went to Tiananmen Square (See Pic of me top of email) and also went through Beijing's Forbidden City. It was great to walk through there. I had seen it in movies and read about it in history books but to be in the forbidden City was definitely a trip. (More pics and videos to come)
Later that day I took a long flight down to Vietnam. I was met at the airport by one of my brothers old friends from college Jordan who currently lives in Saigon and helped line up my Saigon dates. I have been running around Saigon the last couple days trying the local food spots and seeing the city.
(bun thit nuong cha gio)
(Fresh Coconut Water ... Sit down Vita-Coco)
I have been jumping around via scooter and it's pretty crazy. It's synchronized madness. People going in every direction, cutting each other off but somehow it all works and the flow of traffic keeps rolling.. I was riding on the back of the scooter just holding on hoping for the best. Within the first 10 mins I felt semi-comfortable and wasn't on the verge of shitting my pants. ... I have two gigs in Saigon tonight and tomorrow then I am jumping up to Nha Trang which is a beautiful beach town 6hrs (by Train, I'm Flying F-that) north of Saigon on the coast. I am playing Sailing Club saturday. It is a club right on the beach that looks absolutely amazing. I will have five days after that gig to relax and enjoy the tropical beach and see whatever else the city has to offer. Word is I will be drinking snake blood and eating live hearts (we will see about that one though). After Vietnam I will round my trip off in Manila, Philippines for a few days... Ending with a show at Palladium on June 4th... I will fly back to LA just in time for my 29th birthday on June 6th... Gotta love it!